Moton Technology Co., Ltd. is an innovative technology enterprise, especially focusing on the R&D and production of robotic automation integration products in consumption field. Our featured products, smart retail products have been widely used in many countries and got a lot of compliments from the clients. In the meantime, our continuous investment on R&D promotes the incessant generation of new products, which can fit in the requirements of different application scenarios. MOCA and MOTEA series products as our hot sale products perform very well on sites, showing the good quality and strong stability. As a technology enterprise aiming at the future, our mission is to develop more advanced smart robotic automation products, realizing our vision which is to free our hands. 
Moton Technology is specialized in R&D, production and marketing of robotic automation integration products especially in the field of consumption. Our products mainly include MOCA, MOTEA and MOCOM series. They are robot coffee kiosk, robot milk tea kiosk and food & beverage retail station respectively. Besides we also can produce the customized smart retail automation products as per the requirements of clients. Some of the products and technologies have obtained national patents and software copyrights. Those products have been successfully deployed in various scenarios like airport, shopping mall, college, subway stations and so on.
1. Strong R&D Strength
We have 18 engineers with various majors in our R&D center. All of them are graduated from famous universities in China with bachelor and master degrees and are very talented in their own fields of research. In the meantime, we have some technical collaboration with famous universities in China.
2. Experienced Overseas Marketing Team
The members in our overseas marketing team can provide you with professional technical supports and services. They all have the experience working at the sites overseas with good English communication capability both in writing and speaking. With the long-term oversea marketing experience, we can obtain the ideas of clients precisely and serve the clients better.
3. Strict Quality Control
3.1 Incoming Material Inspection
We carry out the strict quality control procedures for both incoming raw materials and components. The entire fabrication process follows internationalized quality management policy to ensure the strictness of each stages. The raw materials and components will be tested by specialized personnel according to the incoming material inspection program.
3.2 Finished Products Testing.
All the finished products will be tested in accordance with the quality assurance plan (QAP) provided by our quality department or the inspection procedures approved by the client.
4. OEM & ODM Acceptable
We are capable of doing the customized design based on the client's requirements. The OEM and ODM are both acceptable for us. Clients' requirements are the guidelines of our production.
Our manufacturing base is located in Sujiatun district, Shenyang, Liaoning province. The building area of facility is around 20,000 sqm. Our manufacturing equipment includes Italy El.En fiber laser cutting machine, Taiwan Tailift CNC high precision CNC punching machine, Taiwan Tailift high precision CNC bending machine, Swiss Bystronic high power fiber laser cutting machine, Swiss Bystronic CNC bending machine, KUKA welding robot, OTC welding robot and so on.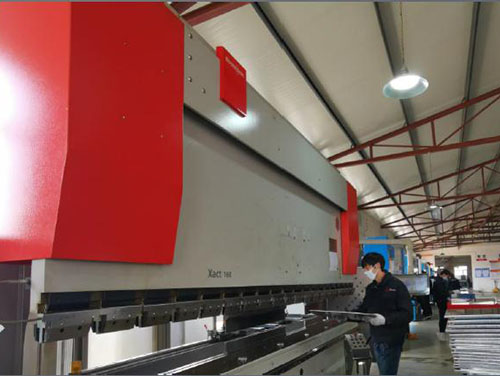 Swiss Bystronic Xact-160 CNC bending machine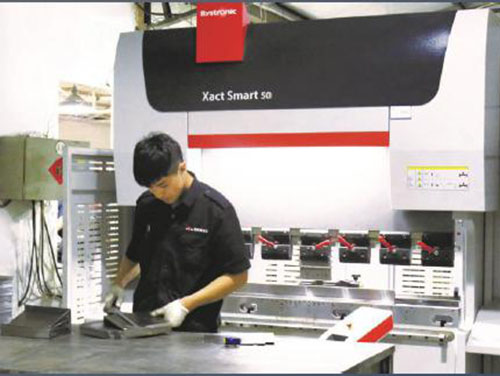 Swiss Bystronic Xact-50CNC bending machine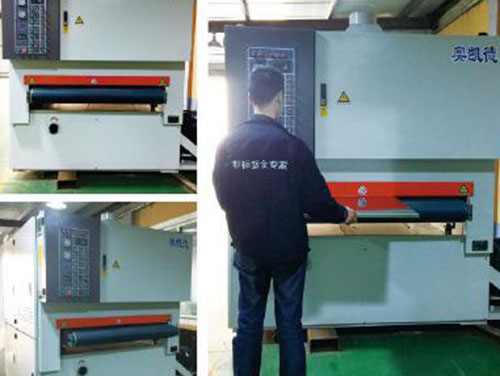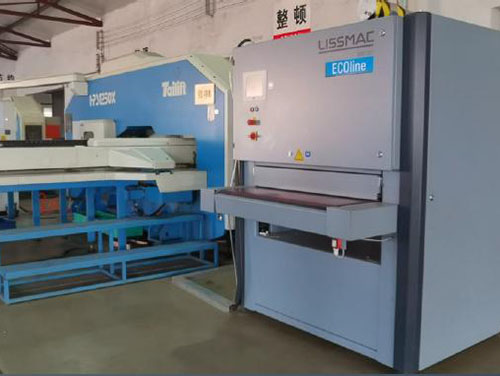 Germany LISSMAC Deburring machine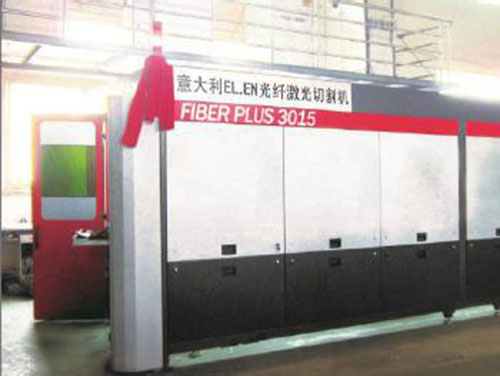 EL.EN FIBER PLUS 3015 laser cutting machine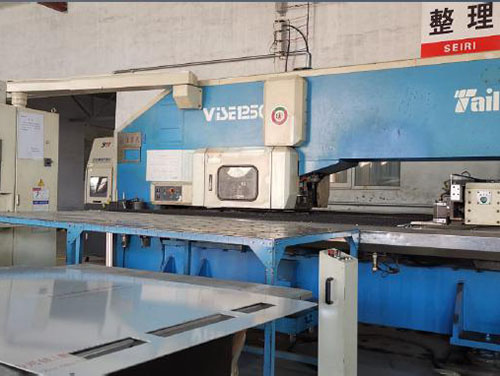 Taiwan Tailift VISE 1250 high precision CNC punching machine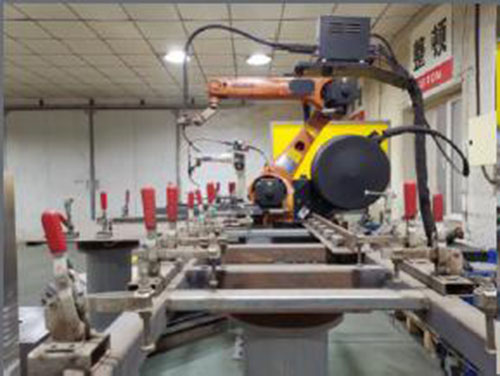 Technology, Production And Testing
The R&D team includes the specialized engineers of exterior design, structural & mechanism design, electrical & control design, robotics commissioning and software development. Since started, Moton Technology is dedicated to the R&D and product generation upgradation. 3D dynamic simulation technology has been applied in our system design. We have offline 3D simulation programming technology, which can realize comprehensive simulation before real commissioning. Besides, in vision recognition field, we join hands with the domestic famous university to facilitate our technical accumulation. 
HRD Automation Equipment Co., Ltd. was established as a trading company for electrical and automation equipment.
Boneng transmission Co., Ltd. was established as the sales and production of mechanical equipment. 
Indian and Vietnam branches were set up to meet the demands of international marketing expansion. 
Moton technology merged above enterprises as the group company mainly focus on R&D and production of smart retail products. 
Our team is led by the professionals coming from famous international and domestic enterprises like Siemens with deep technical accumulation and senior overseas marketing experience. More than 20% of employees are with master degrees. All the team members are full of passion and enthusiasm to achieve the target. 
Corporate culture is the soul of an enterprise. We fully understand the importance of cooperate culture and merge the same into the heart of every team member, as we believe the development of our enterprise is supported by these core values. They are Honesty, Innovation, Responsibility and Cooperation.
Honesty
Our enterprise always adheres to the principle of people-oriented, integrity management, quality utmost and premium reputation.
Honesty has become the real source of our enterprise's competitive edge.
Having such spirit, we have taken every step in a steady and firm way.
Innovation
Our enterprise is forever in an activated status to accommodate strategic and environmental changes and be prepared for emerging opportunities.
Innovation is the essence of our corporate culture.
Innovation leads to development, which leads to increased strength.
Responsibility
Our enterprise has a strong sense of responsibility and mission for clients and society.
Responsibility enables one to have perseverance.
The power of such responsibility cannot be seen, but can be felt.
It has always been the driving force for the development of our enterprise.
Cooperation
Our enterprise regards the corporation as a very important goal, as working together creates a win-win situation.
Cooperation is the source of development
We strive to build a cooperative atmosphere all the time. 
We are providing professional after-sale service to our clients both from China and overseas. Online service is provided 7x24h. If the clients require onsite service, we can also dispatch our service engineers to site for trouble shooting. Our product warranty period is normally one year. During the warranty period, we will provide parts for replacement free of charge. We also can provide the service of warranty extension with addition charges.